By Marcus Shockley
More reports from last weekend's Southeast Summer Showcase. I want to also mention that even though we may not mention every player, all attending players are placed into our prospect database for tracking and we go over each game from the event multiple times. No player is missed because we don't rely on a single day's play for our ongoing evaluation and tracking.
Zaqwuan Matthews (SG/SF, 6'4", 2015) Myers Park HS (Charlotte, NC)
Long small forward with a good handle and can get above the rim. Good chance he will be a pure guard at some point and has excellent athleticism and high potential. Excellent passing vision and awareness. Has some quickness and you can see flashes of a high octane player. Would like to see him be more aggressive from the wing and use that first step. Can shoot from deep and has a good, high release and follow through. Fades away a little on his shot but it's not pronounced. Needs to add strength but looks like there is a very high ceiling for him.
Jake Turner (PG, 5'10", 2014) Clayton HS (Clayton, NC)
Quick handed guard with good passing vision. Good free throw shooter. Looks to jump the passing lanes in the open court and will strip the ball from bigger players. Has a tendency to reach against guards his own size – needs to move his feet. Can slash and score on the move.
Jalen Ford (PG, 5'9", 2012) Andrews HS (High Point, NC)
Eyes-up true point guard. Undersized but understands how to run the offense from the PG spot. Above average passer – flashy, behind the back, right on the money to the open man. Good in transition and finds open teammates repeatedly.
Micheal Bowman (SG/SF,6'1",2014) North Rowan HS (Spencer, NC)
Good slashing guard/forward with nice moves to finish under the basket. Has good form on his release and can hit from deep. Active and can play multiple positions, holds his ground and is a good rebounder. Excellent body control – can stop on a dime at full speed and square up for a shot or pass. Will need to play the 1 or 2 unless he gains height. In order to play the PG spot he will need to work on running the offense but should be considered a SG prospect right now but colleges should be adding him to their mailing lists.
Eli Hyatt (SG/SF, 6'4", 2014) Piedmont HS (Monroe, NC)
Active guard/forward with good timing and high motor. Great square up on shot and has a knack for finding gaps in the defense. Can create his own shot but makes a lot of little plays – a tap out to another player or rebound. Can shoot from mid range or deep. Definitely a player to keep an eye on. Definitely tracking as a college prospect and could be a breakout player if he continues to work.
Tate Small (SF/PF, 6'5″, 2013) Ardrey Kell HS (Charlotte, NC)
Sure handed forward with good timing. Understands the flow of the offense and will move to make himself an option when the he sees the guards will need an outlet. This is a hidden skill – he makes himself a target either in transition or in the half court. Would need to try and add more SF skill set at his size.
Evan Peatross (SG, 6'3″, 2013) Reagan HS (Pfafftown, NC)
Quick end-to-end player with rapid release. Takes defense seriously and moves his feet extremely well. Quick hands allow him to be a harassing guard on the defensive end. Solid ballhandler.
Sam Buckner (PG/SG, 6'0″, 2013) West Forsyth HS (Winston-Salem, NC)
Active guard who plays with purpose. Always looking to get the ball into the defensive gaps in half court and keeps the defense on its heels. Still working to improve playing off of the ball but can go right or left with the dribble. Good in transition – blasts upcourt and will get the rim before the defense is set.
Justin Baird (SG, 6'2″, 2014) Garner Magnet HS (Raleigh, NC)
Slashes and has a nose for the ball. Still a tweener between guard and forward but is active and has a good first step.
Bernard Taylor (SF, 6'5″, 2013) Monroe HS (Monroe, NC)
Slashing forward with good athleticism. Good defensive awareness and active hands. Definitely a wing prospect.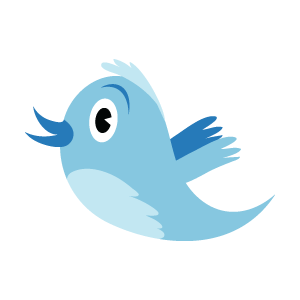 Twitter! Follow the scouts from this report:

Marcus Shockley @m_shockley
—
Part 3 of our Southeast Summer Showcase reports are coming tomorrow. Want to know when the next Basketball Elite event is? Sign up for to be notified here.