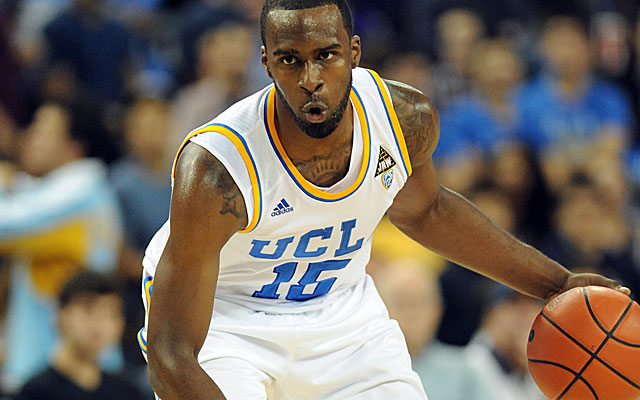 Photo Source: CBS
By Marcus Shockley
A recent article in the Charlotte Observer tells of some NBA scouts who think the Bobcats should trade whichever pick they have this year, as it's expected to once again be in the lottery.
It's an interesting phenomenon that has emerged ever since players starting entering the NBA draft right out of high school, which has now become the parade of 'one-and-done' players into the pros, that players who are projected as NBA superstars start playing games at the college level, their draft status often drops. Last season in AAU it was quite common to hear that Shabazz Muhammad was one of the best players on the planet even though he was still in high school, but now halfway through his freshman season, he's considered to be 'flawed and inexperienced'.
James Michael McAdoo of UNC has seen similar changes to his draft status, after a season where he's struggled to establish himself as a consistent first option for his team. Nerlens Noel was incredibly hyped during the recruiting process before he committed to Kentucky, now still considered a lottery pick but not the lock that many had claimed.
As I open this month's ESPN 'Next' magazine, in which they attempt to project who the next big stars will be in several sports, they have decided against selecting another high school phenom and went with Cleveland Cavaliers point guard Kyrie Irving, who was a one-and-done college player for Duke, but is now in his second season in the pros. However, in the comments of the article, people pile in to tell ESPN that they have it wrong, and that the 'next' phenom is Andrew Wiggins, the star player for Huntington Prep in the class of 2013. One reader says 'just watch a mixtape of Andrew Wiggins and he'll blow your mind'.
I'm not saying Wiggins won't be a pro and he's a very talented high school player. But let's wait on the accolades until he's proven he can at least compete against collegiate talent.
This is part of the problem. I'm not sure if it's the SportsCenter Top 10 influence, but people get fooled by highlights. They see a sixth grader scoring like crazy in a video and they immediately project the kid into the next Michael Jordan.
Is the 2013 NBA draft weak on talent? Not really, but what scouts are really saying is that it's weak on potential superstars. Players like Cody Zeller and Otto Porter are considered NBA talent, but not "franchise" players. One issue I have with that is that those players hardly ever come along, no matter how much talent is supposedly in the draft. Another issue is that it seems like projecting superstardom is something scouts and fans love to do, but rarely get correct. As I write this, the 2014 mock NBA draft from NBADraft.net has the top 6 projected picks currently in high school. That's become commonplace, but it's also become commonplace that by the time those players are eligible for the draft, most of them will not be ranked that high.
—
Want to know more? You can follow Marcus Shockley on Twitter right this second.