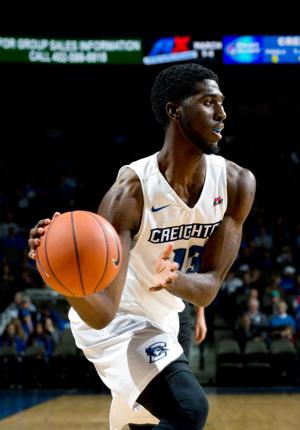 By James Blackburn
Game Scouted: Creighton vs UMass (Men Who Speak Up Championship Game)
Creighton wins 97-76
Stats- 26 min, 3-6 FG, 3-5 FT, 3 reb, 12 TP
Strengths
Terrific perimeter shooter. He has a high release, gets great arc on the ball, and good rotation. He is not shy about shooting the ball and his confidence is growing. His misses are good misses and every time he shoots it, it looks like its going in. His corner 3 is automatic. He showed he could shoot the 1-footed Dirk shot from the midpost as well. Hands in his face dont bother him. Terrific perimeter footwork.
Huff is active on the glass and rebounds outside his area. He doesnt mind diving on the floor for loose balls either. He has good length and a solid frame that will add muscle.
Smart player. Uses his IQ on the defensive end. Good team defender.  Has a good attitude on the floor.
Weaknesses
Poor athleticism and is slow laterally. Not a great one on one defender. Needs to improve ability to handle the ball- looked uncomfortable just putting it down in straight line drives.
Needs to become more of a 3…..plays the 4 primarily now.
Overview
Game has improved every year since he has been in college. Huff is a name that NBA scouts should definitely add to their watch list and is someone who I believe could be worth a 2nd round pick next year. He needs to continue to improve in his weak areas, and I believe he will. Is definitely a summer league/training camp guy at the least.