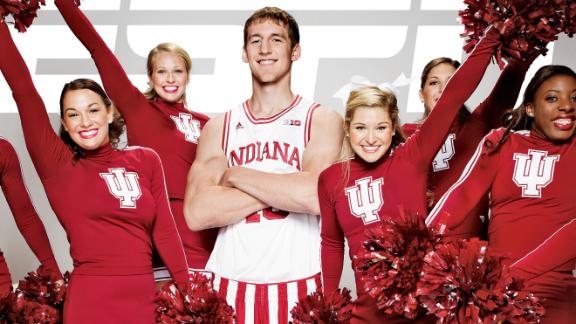 At Basketball Elite, we always strive to be accurate over time. In a sports media landscape where it doesn't matter what someone thought last week or five years ago but right this second (preferably on Twitter), there's very little accountability for predictions or assessments.
Well we're about to tackle that and make it a little harder for pundits and prognosticators to toss out their predictions and then change them later without ramifications.
We've scouted players for their NBA or pro prospects for some time, and this year will be no different, but this season our scouts will be specifically tracking the top predicted NBA draft prospects and several related mock drafts.
Here's where it starts.
As of today (November 7, 2012), DraftXpress has their #1 projected pick as Shabazz Muhammad, a freshman SG at UCLA. Meanwhile, NBADraft.net has their #1 pick as Cody Zeller a 6'11" PF/C playing for Indiana.
Now, who is the #1 pick, or the #2, #3 or #4 pick is kind of dependent on the upcoming season, the outcome of the draft lottery, and so on. So saying there are two different #1 projected picks isn't really that odd.
In fact there's only one player difference between the two sites' top 5, where DraftXpress has international player Rudy Gobert going at #4 and NBADraft.net has North Texas big man Tony Mitchell going at #5.
So here's what we'll be doing. Our scouts will be watching all of the players in these mock drafts (and we may add a couple of others as well), and assessing how accurate their rankings might be as the season progresses. In addition, we will be tracking changes to the draft rankings and especially note when those changes are reflected across multiple sites. We also will be reviewing the mock drafts after the NBA draft of 2013 to determine who was the closest, who was the most accurate earliest, and so forth.
And of course, at Basketball Elite, we do something unique to scouting services; we assess the players after they are in the NBA, or after their playing career is over regardless of where they play, to see how accurate we were. In this case, we will be tracking everyone else's predictions as well.
Oh, and by the way, ESPN's mock draft has another #1 pick, Nerlens Noel of Kentucky. So who's got the early correct prediction?