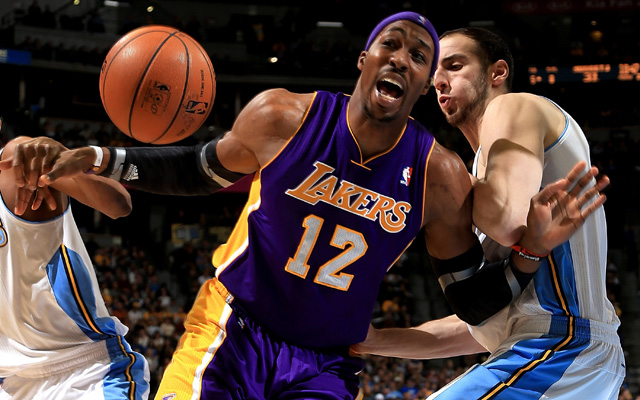 The Free Agency market is in full swing, with Chris Paul re-signing with the Clippers and Dwight Howard meeting with potential suitors as he contemplates a move out of Los Angeles, most recently meeting with the Houston Rockets.
###
Greg Oden is back on the NBA news circuit with reported interest from the Spurs, Mavericks, Pacers and Grizzlies. In total there are 8 teams reportedly interested in the injury-plagued big man.
###
The New Orleans Pelicans are getting a new home court (is it really 'new' if the team name is new? Wouldn't this just be the 'first' Pelicans court?) and it's not nearly as flamboyant or exciting as you might expect.
###
For some reason The Tailgator has penned a very long piece that attempts to be a tongue-in-cheek article about talking to kids regarding tattoos and athletes. Um, okay.
###
Oh, yeah, remember Dwight Howard? The same Dwight Howard that was thinking about leaving L.A.? There's als a story that Steve Nash and Kobe are trying to help keep him in Southern California.
###
Finally, let's talk realignment. College fans hate it. Colleges try not to care. Conferences think it's awesome and the wave of the future where they make gobs more money than they do now. But the monkey wrench in all of this is how far the NCAA will push March Madness (they probably have already added too many teams) and how long before club teams start showing up to buy off the biggest basketball players from high school and AAU teams, thus removing the source of free labor that's running this financial engine. So, not sure if realignment really means anything in the long run or just people pushing money around like Enron.