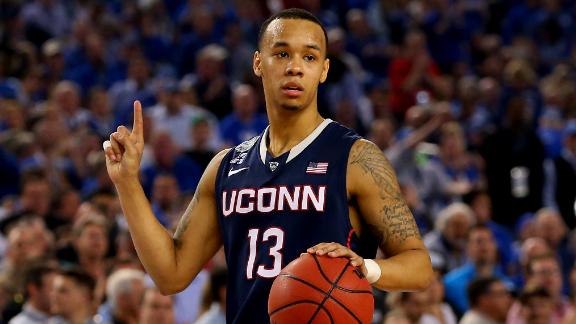 The NCAA has reached a deal with the NCAA to extend their current sponsorship through 2020. The deal involves both Turner and CBS Sports.
Under the agreement, which was signed on the eve of Connecticut's 60-54 victory over Kentucky in the NCAA's National Championship basketball game, Northwestern Mutual retains the marketing and promotional rights in the life insurance, wealth management and retirement planning services categories and will have exclusivity in the mutual fund category from 2015.
When an agreement like this is reached, it allows the sponsor to use official logos, names, teams, and similar items. Northwestern began the relationship with the NCAA in 2012.
It's ironic that this deal was put together on the same day that UConn guard Shabazz Napier made waves nationally with comments about the disparity between the profits that the NCAA rakes in and the lack of pay for players. Napier, always outspoken, may have unintentionally created more revenue for the NCAA by increasing ratings for future deals.
—
Want more basketball insights? You can follow Basketball Elite on Twitter, right now.